Avoncroft (Again) 2023
Over the Bank Holiday weekend we returned to the Avoncroft Museum of Historical Buildings to take part in their Mediaeval Life event.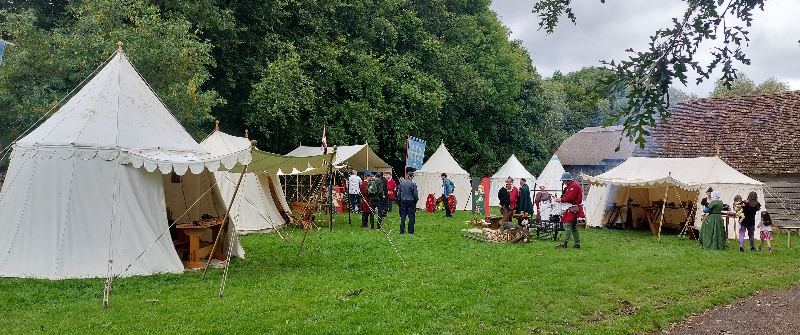 Our camp next to the perry mill and barns
Throughout the day we provided a series of very well attended talks on clothing, medicine, food, fiber arts and archery/firepower.
Cooking on the fire inside the medieval house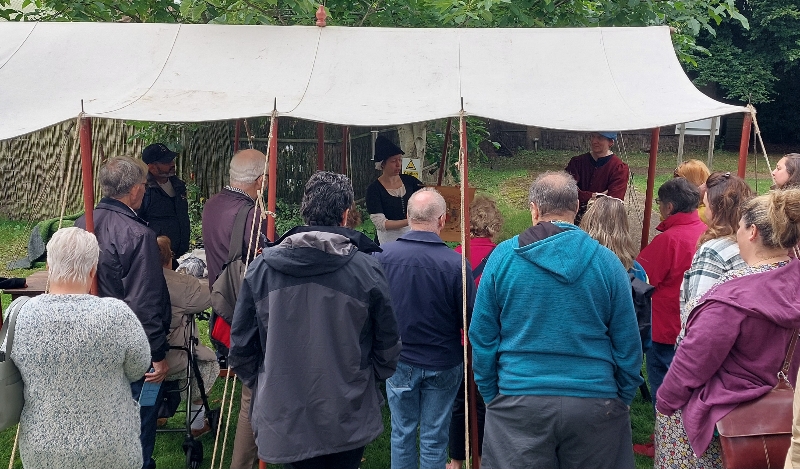 Victoria and Mark talking medieval medicine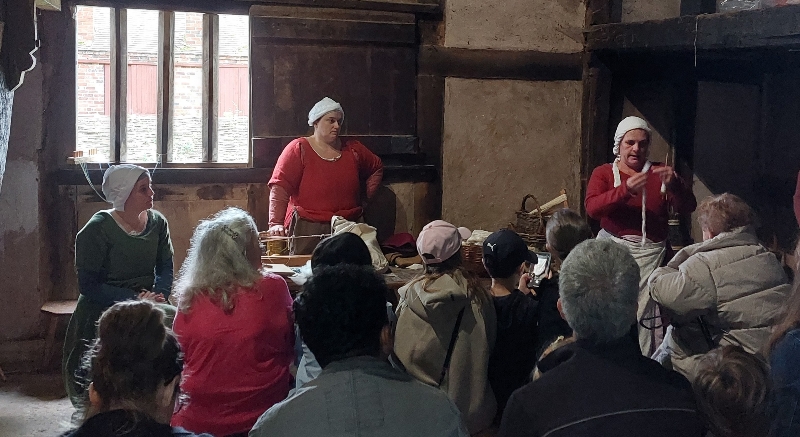 Fran, Rachel and Jenni delivering a talk about wool and fiber arts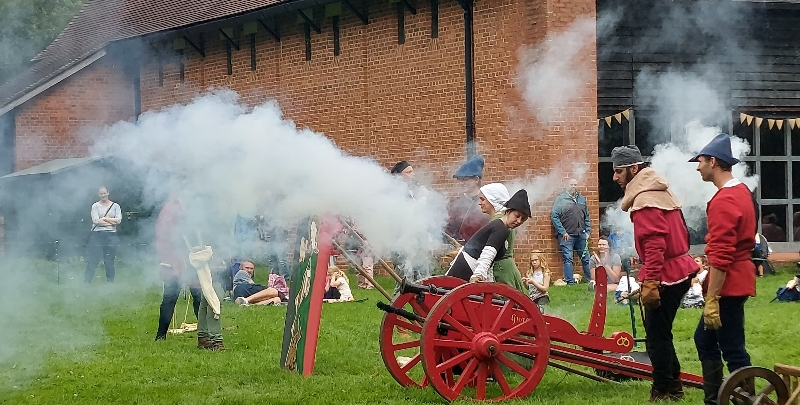 The cannon in the archery and firepower display.
Our next and final event of the year will be at the Bromwich Hall Manor House Museum, West Bromwich on 16th & 17th September. See the Manor House Museum website for further information: Bromwich Hall - West Bromwich Manor House Museum | Bromwich Hall - The Manor House Museum | Sandwell Council.