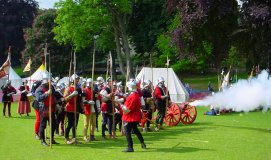 Welcome to Buckingham's Retinue, one of the more authentic medieval re-enactment groups for the period 1450-1500. Our society is a non profit organisation that exists to reconstruct and re-enact late medieval and early tudor life, recreating the period known as 'The Wars of the Roses'.
If you are interested in taking up tudor or medieval re-enactment as a hobby, check out our
Recruitment
section to see the kinds of things we do and how you can take part. If you want to see us in action, here is Buckingham's Retinues
Events List
for 2023.
If you own or manage a historical site and want to know how Buckingham's Retinue could bring it to life, please read our
Employers'
section.
We also have a wide variety of information about medieval life, from histories of the wars of the roses, guides on clothing, songs, weaponry information, as well as a history of the Stafford Family, who were the first Dukes of Buckingham.

Please feel free to contact us.
Over the Bank Holiday weekend we returned to the Avoncroft Museum of Historical Buildings to take part in their Mediaeval Life event.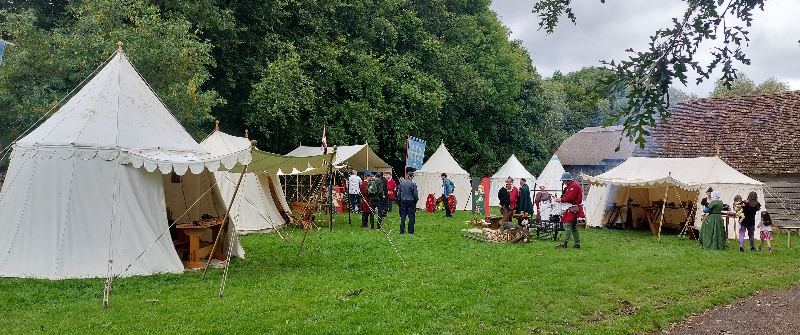 Our camp next to the perry mill and barns
Throughout the day we provided a series of very well attended talks on clothing, medicine, food, fiber arts and archery/firepower.
Cooking on the fire inside the medieval house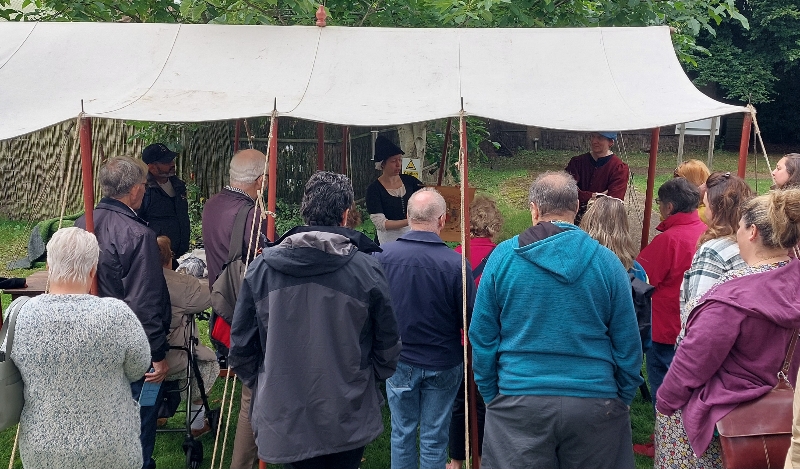 Victoria and Mark talking medieval medicine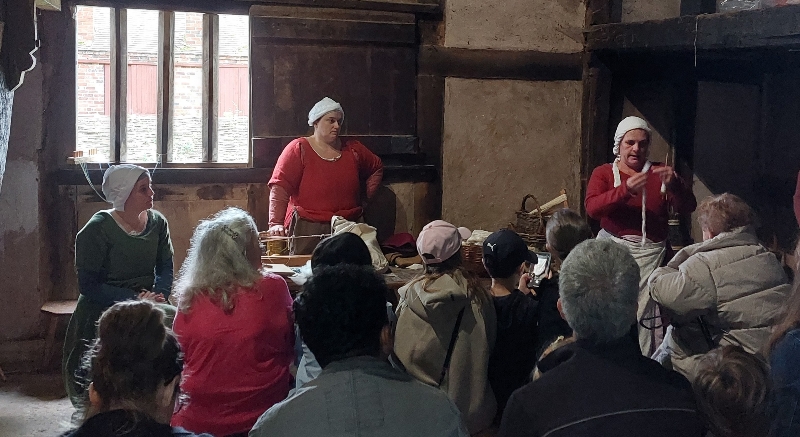 Fran, Rachel and Jenni delivering a talk about wool and fiber arts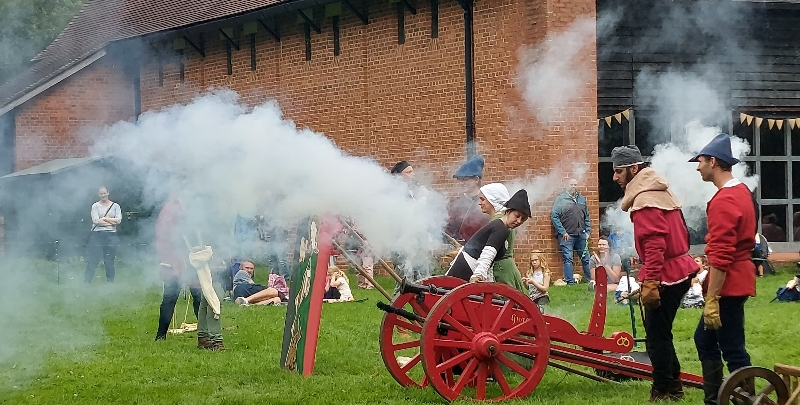 The cannon in the archery and firepower display.
Our next and final event of the year will be at the Bromwich Hall Manor House Museum, West Bromwich on 16th & 17th September. See the Manor House Museum website for further information: Bromwich Hall - West Bromwich Manor House Museum | Bromwich Hall - The Manor House Museum | Sandwell Council.
The group recently took a supporting role in the Legendary Joust event for English Heritage, held at the wonderful Eltham Palace in London. Buckingham's Retinue, along with other members of Livery and Maintenance, provided living history throughout the day, despite the heavy showers.
The camp setup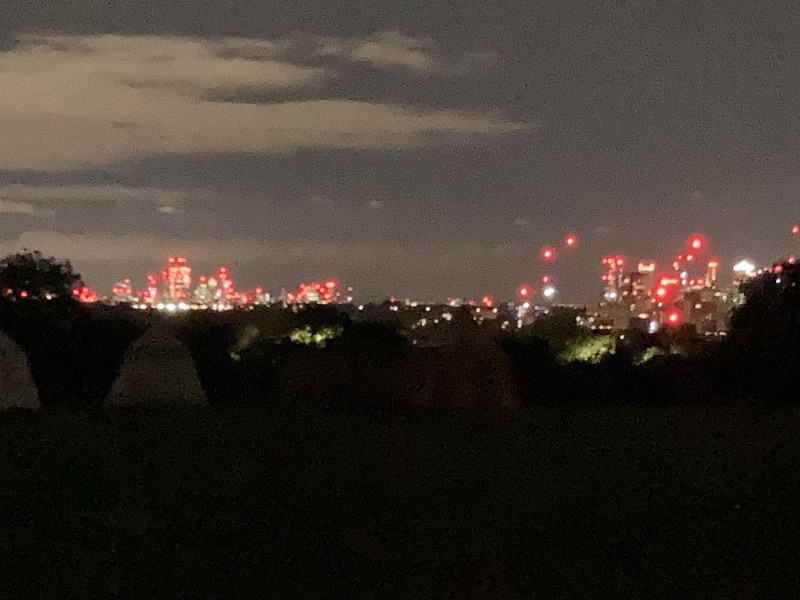 The lights of Canary Wharf and central London seen from the camp at night.
Our next event will be Medieval Life at Avoncroft Museum of Historic Buildings, Bromsgrove on Sunday 27th and Monday 28th August. See the Avoncroft website for further details: Bank Holiday - Medieval Life with The Buckingham's Retinue | Avoncroft Museum of Historic Buildings