Belts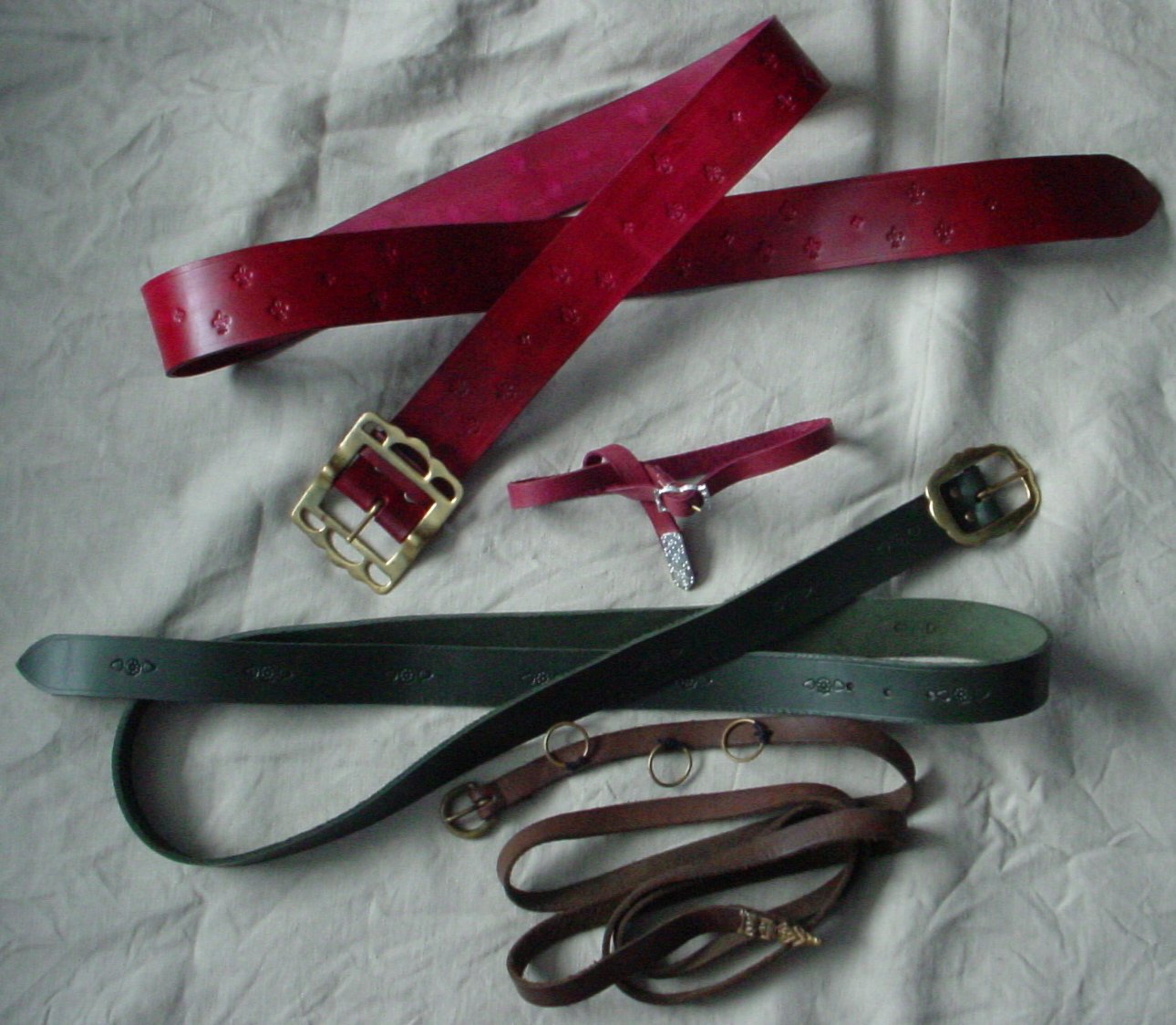 Basic belts for both sexes should be about 1/2" wide and often much longer than is necessary to go around you, the extra should be looped and left hanging at the front. (i.e the brown belt)
Good quality period buckles should always be used; there are an increasing number of belt endings available also.
Very thick belts (2 to 4 inches) can be used by women to go over the gown, which helps in defining the waist and bust (red and green belts).
Garters hold up your nether hoes and can be made from leather or linen cording, to the posher stamped leather with pewter ending.
Belts can be either plain or highly decorated with scribing and embossing, but I would suggest you consider the use of the belt before buying a more elaborate belt, as there is no need to purchase a heavily decorative belt if your job is to wash the dishes!